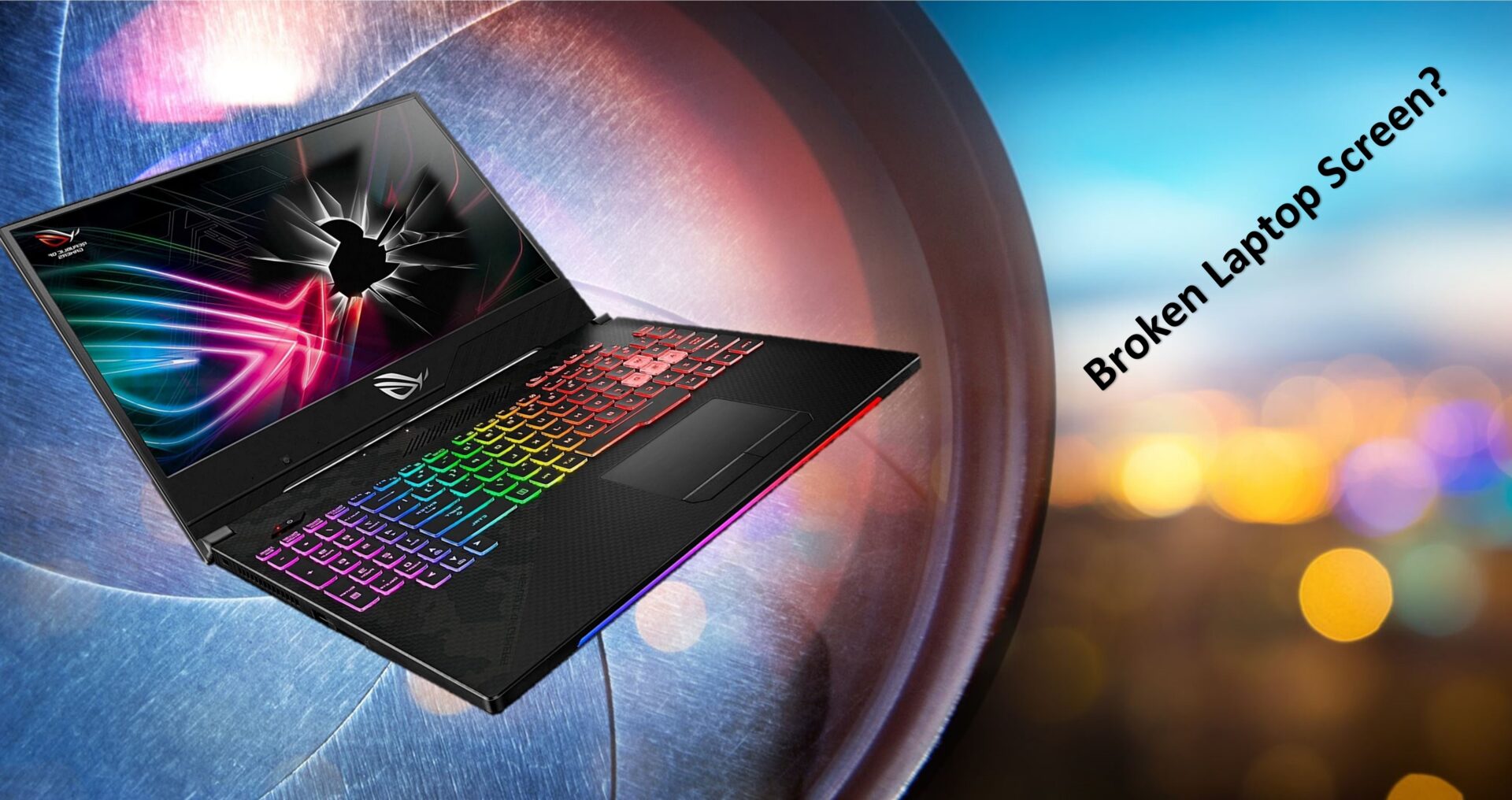 What does it mean to have a laptop screen repair?
Contrary to the name, "lap top screen repair" means that a lap top screen is replaced, not repaired. It is a common misconception that computer fixers can "repair" a screen. In reality, lap top screens are replaced with an entirely new screen, not repaired. Why can't laptop screens be replaced? When a laptop screen cracks or breaks, the spread is inevitable. There is currently no sealing solution that can prevent the spread of cracks or breaks on a laptop screen repair. In other words, it is inevitable that a laptop screen will become worse, even with a "temporary Band-Aid" solution. Furthermore, there are solutions for sale that claim they can prevent further breakage, but this is simply not the case. DML PC technicians have found that these solutions can make your computer worse, damaging components that were in great condition. As a matter of fact, the cost of a new laptop screen can increase if you attempt to use an adhesive to "repair" the break. A good example of this is, if you attempt a lap top screen repair near me and the solution seeps into the keyboard causing more damage. As a result, your cost of a new laptop screen also turns into a keyboard replacement. If the solution continues trickling into the computer and finds its way into the motherboard, this could cause your computer to stop working entirely. Basically, find the best lap top screen repair in Colorado Springs and have expert computer technicians perform the pc repairs.
Lap Top Screen Repair Colorado Springs
There are dozens of PC repair shops in the Colorado Springs area, most of them will fix an hp laptop screen. The thing to remember about lap top screens is that not all lap top screens are quality equally. The same can be said for the quality of work and prices of these screens. When you are looking for the best lap top screen repair Colorado Springs, make sure to ask 3 questions. First, inquire about the warranty of the computer screen repair near me, this is important. Some shops don't offer a warranty for their screens, which is why they are cheap. These cheap lap top screens can last anywhere from 10 days to 3 years, on the more generous end. At DML Comp Repair the warranties vary, depending on the vendor. Our "used" laptop screens don't typically have a warranty, these are cheap screens with no guarantee. On the newer screens, with best quality, we can often offer a 5-year warranty, simply ask your pc technician. Second, inquire about the quality of the screen, is it new or refurbished? If you are looking for a cheap quick fix, then a used lap top screen should be adequate. However, if you are looking for the best lap top screen repair, I would recommend a new screen of one of the better-quality brands. In other words, don't purchase after-market parts, purchase parts made by your manufacturer that don't have known defects. Finally, ask about the experience of the technician performing the work. This is probably the most important inquiry to the potential PC shop for your computer screen repair Colorado Springs. You want to make sure that your pc technician has at least 5 years' experience with lap top screen repair. This is especially true if you have a lap top touchscreen since these require extra expertise to replace. For example, inexperienced computer techs can accidentally cut cables when removing a screen, causing other components to not function. I prefer to request a Master PC Tech for this kind of work, like David at DML Comp Repair who has 20+ years of PC experience.
Best Lap Top Screen Repair Colorado Springs
As discussed previously, there are pc shops that can perform a pc laptop screen repair, but few reputable ones. DML Computer Repair Offers free pc diagnostic near me, great quality, awesome warranties, and superb quality pc repairs. In other words, DML Comp Repair is the best lap top screen repair!
Read More About Laptop Repair
How Do I Keep My Laptop Safe While Working at a Coffee Shop – DML Computer Repair