Common Computer Questions
The most common computer questions 2022:
What is my IP address?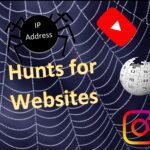 IP stands for "Internet Protocol", which uses unique characters to identify a computer's details for internet communication. An IP address is, if you were to relate it to humans, akin to a person's voice. Just like every person has their own individual voice (varying tones, pitches, and particular disabilities or abilities) an IP address is the "voice" of your computer. It's what is used to identify and communicate with other internet-based programs.
With an IP address, online applications can identify your computer and get all sorts of neat information from them. If you've ever seen a hacker reveal somebody's address on a YouTube video, you already know you can find out somebody's computer location. This is the primary reason why VPNs exist. VPN stands for Virtual Private Network and they exist to change your IP address altogether. The reason behind VPNs is that if you do get hacked, they will likely not get your physical address. This "IP masking method" doesn't deter the best of hackers, but it is a basic option for keeping your location private.
Without your IP address, you can't communicate with other devices or servers, and they can't communicate back. What does this mean? No internet, no IP address! If you're wanting to read that Washington Post online newspaper or binge-watch your favorite show then make sure you pay your internet bill. Overall, without IP addresses there would be no internet.
Think your IP Address or MAC Address were hacked? Call the best computer techs in Colorado springs for a free diagnostic.
How do I take a screenshot?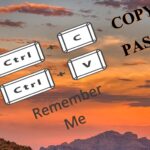 You take a screenshot by holding the "Windows key" and tapping the "Print Screen" key. Your screen should dim temporarily letting you know the system has saved your screenshot. Next, open Microsoft Paint then left click on the blank canvas and copy your picture. Furthermore, there are two ways to copy; either press the ctrl+v keys or right click and select "paste" from the menu. What's more, now you have your very own photo saved straight from your computer!
You can also do this action from practically anywhere! You can take a screenshot while watching Netflix or YouTube, and while playing a game! Furthermore, there are apps such as Xbox Game Bar or Nvidia GeForce Experience that allow you to take high-fidelity pictures and recordings. With this in mind, you can take pictures while doing anything on your computer, without needing the aid of a photo editor!
If you do have any questions or are interested in getting information that may benefit your daily computer usage, contact DML Techs via email, text, or call. DML Computer Repair techs pride themselves on our fantastic advice on common computer questions and excellent service.
How do I clear my cache?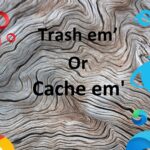 On most web browsers you can clear your cache easily (Google Chrome, Microsoft Edge, Mozilla Firefox, Opera, and Internet Explorer). First, press the control, shift, and delete buttons all at the same time. This action will open the window that allows you to clear your cache. Furthermore, you can examine your browser settings (typically a gear or 3-dot menu) and also clear your cache that way.
What is a cache?
A cache is a storage of your browsing data to facilitate internet browsing. If you've never noticed that when you visit the same website repeatedly, this website speeds up after you've viewed it several times. Internet cache allows for easier browsing, by saving website data, making it easier & faster to load in the future.
Why should you clear your cache?
First and foremost, clearing your cache helps protect your information in a situation where your device has gotten hacked. Secondly, It also helps overall performance of your computer as keeping old cache can cause issue with certain websites. Finally, it helps prevent you from using old forms. For example, old forms can cause issues with information displaying correctly or issues trying to access certain parts of a website.
In conclusion…
Whether you have an old computer, a refurbished computer or a new computer, it is important to understand your PC. If you need expert advise, call, text or visit the computer techs at DML! They would love to assist you with your common computer questions.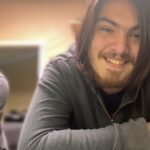 Dom Garza
Junior Technician | PC Builder Trainee | Gaming Tester | DML Blogger
Author Quote:  "Resident Evil is my all-time favorite game".  ~Dom